In our daily lives, we utilize computers for a variety of functions including education, entertainment, online shopping, and other daily activities. Each variant of Windows has its unique user interface. Windows would prefer use its default yellow folder colour.
We occasionally become tired of the outdated folder colour. While occasionally we need to alter the folder's colour for various reasons, such as storing data in an organised manner. This function is used by certain Mac users to organise their data storage.

By observing the colour of the folder, they may quickly identify their data. With the use of our fantastic method, we can simply experience what mac users have.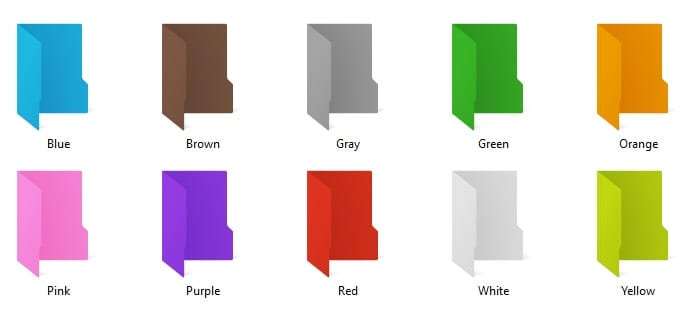 How Do I Change The Colour Of A Folder In Windows?
In Windows, you can alter folder colour in a few different ways. These are two approaches:

Method 1: Using Folder Colorizer
Visit the official website, get Folder Colorizer, and install it.
To alter the colour of a folder, right-click on it and choose "Colourize!" from the context menu.
A colour scheme will show up. After making your choice for the folder's colour, click "OK."
The colour of the folder will change right away.
Method 2: Using a third-party software
There are many third-party software available that can help you change folder colors in Windows. Here are a few examples:
Rainbow Folders
Folder Marker
FolderIco
Once you have downloaded and installed the software of your choice, follow the instructions provided to change the folder color.
Note: Be careful when installing third-party software, as some may contain malware or other harmful content. Always download software from reputable sources and run a virus scan before installing it.